The Camden Foundation annually awards a scholarship to a deserving high school senior in the Cambrian Park area.  A committee, made up of foundation board members, reviews written statements from students selected by Branham High School faculty. The criterion used includes the applicant's educational and career goals as well as his or her needs.
Camden Foundation 2007 Scholarship Recipient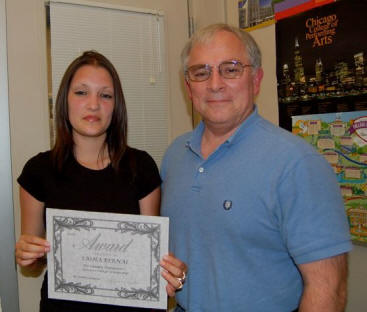 Sasha Bernal has been awarded the Camden Foundation 2007 scholarship. Sasha is looking forward to a career in law enforcement.
Camden Foundation 2006 Scholarship Recipient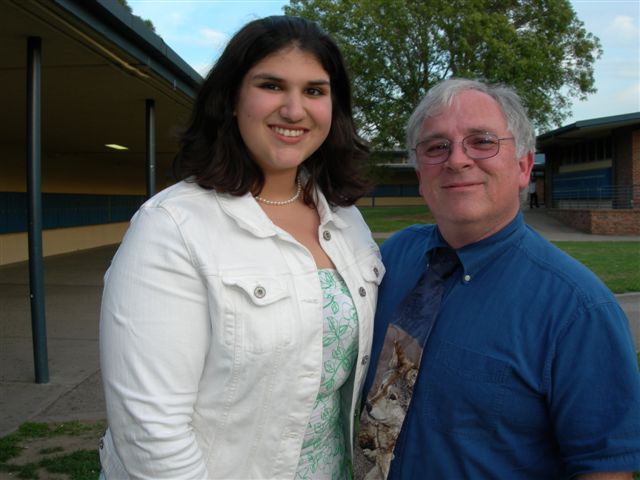 Alexandra Diaz has been awarded the Camden Foundation 2006 scholarship.
Camden Foundation 2005 Scholarship Recipient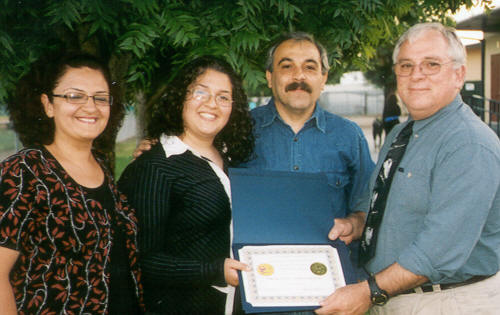 Dilmoona Stepanhour has been accepted to the nursing program at San Jose State University for the fall 2005 semester.
Camden Foundation 2004 Scholarship Recipient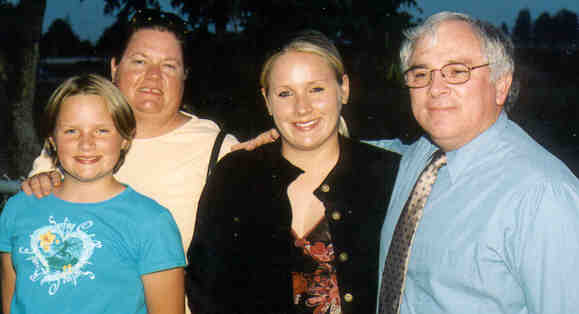 Jennifer Allsup attended local schools Sardorette Elementary and Ida Price Middle School before entering Branham High School. She enjoys playing softball, which she has played since age seven and hopes to play in college and spending time with her family. Jennifer plans on becoming a physical therapist upon graduating from college. Her step-mother, Kathy Becker, is a Camden alumni.
Camden Foundation 2003 Scholarship Recipient
<![if !vml]>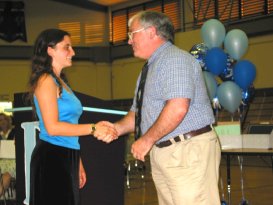 <![endif]>
Branham High School senior Melissa Munich receives her award from foundation board member Gary Hubbs.
<![if !vml]>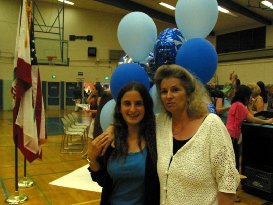 <![endif]>
Melissa and mother Mary Jo Munich at the Branham award ceremony.
Melissa lists her favorite subjects as Theatre and English, adding, "I love to read, write, act and direct."  She plans to attend University of California Irvine, majoring in Theater Arts and English.  She would like to return to San Jose to earn her teaching credential at SJSU and would like earn masters degrees in both her majors.  Besides a career in teaching she would like to work in local theatre.  Beyond the academic, her interests include hiking, long distance running, old movies, psychology and volunteer work. 
Camden Foundation June 2002 Scholarship Recipient
<![if !vml]>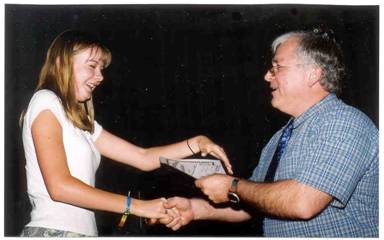 <![endif]>
Scholarship committee chairperson Gary Hubbs
presents Jennifer Penner, Branham Class of 2002,
with the foundation's first annual scholarship award. 
<![if !vml]>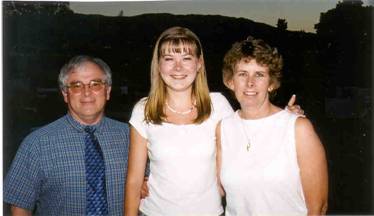 <![endif]>
Gary Hubbs, Camden class of 1967, scholarship
award winner Jennifer Penner and mother Christine
Bartel Penner, Camden class of 1971.