Cougars' Tales
Camden High School's Electronic Newspaper Issue Number 2 Summer 1999
Editor Tom Rose, Class of '74 / Post Office Box 881 Los Gatos CA 95031
Email trose01@telis.org Camden Web Site At www.camdenhigh.com
______________________________________________________________
Table of Contents
<![if !supportLists]>· <![endif]>All Class Reunion July 31
<![if !supportLists]>· <![endif]>Xavier Cougar Welcomes Curious To View Memorabilia
<![if !supportLists]>· <![endif]>Domain www.camdenhigh.com A Success
<![if !supportLists]>· <![endif]>Frys Shopping Center Demolished
<![if !supportLists]>· <![endif]>Cambrian Park Pioneer Bennie Cirone
<![if !supportLists]>· <![endif]>But I Can't Remember the Alma Mater
<![if !supportLists]>· <![endif]>Overheard Around The Quad….
<![if !supportLists]>· <![endif]>No Longer With Us
<![if !supportLists]>· <![endif]>25 Years Ago In Cougar's Tales
<![if !vml]>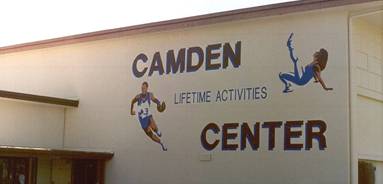 <![endif]>
Make sure your plans this summer include Camdenite's most important event of the year, the all class reunion, now a mere few weeks away.  Hundreds of former Camden students and faculty members will converge on the fields of the Camden Lifetime Activities Center Saturday July 31 in search of a good time spent reminiscing with old and new friends.  Starting time is with the event winding down somewhere between five and seven.   The location is the athletic field on the Union Avenue side (usually used for youth soccer now.)  Plans include photo name tags made on-site using scans of yearbook photos, music of the 1950's through 1970's, and a live feed of the festivities sent out via the web.  Computers equipped with scanners will be present to digitize any Camden memorabilia you bring along.  So far the event is planned as a pot luck/picnic, food you wish to share may be brought or you may bring food for yourself/family.  The pool will be open to the public, so bring your suits. There are six small barbecue grills located near the playground area and are "first come, first served." You will want to bring your own drinks and please remember, no alcoholic beverages are allowed on the grounds, as the Center is part of the S.J. Parks system.  Easy walking distance in the Camden Plaza Center next door there is a Burger King, Le Boulanger, Luckys (which has a deli), Subway Sandwiches, the Burrito Factory, and an Asian food restaurant.  Afterwards, some list members intend to extend the party to dinner at Alicia's Mexican restaurant (formerly at Union and Foxworthy) in Cambrian Park Plaza.  Alicia's does serve alcohol but is limited to wine and beer, so wine, not tequila for that margarita.
<![if !vml]>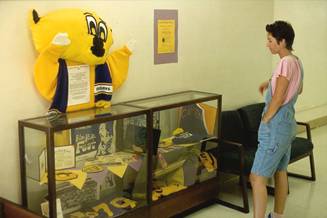 <![endif]>
A welcoming wave from a human sized cougar awaits those venturing into the offices of the Camden Lifetime Activities Center located next to the old Camden High gym.  Within minutes of it's opening on March 13, the site saw it's first visitors.  Michelle Wilson ('71) organized the display, which consists of two glass cases filled with among other items a sports jerseys, spirit buttons, yearbooks, and even someone's diploma.  Carmen Winters-Rous ('67) crafted the eye-catching figure of Xavier the Cougar that oversees the display, created from the image of the 1960's era costume provided by John Wiley.  Carmen gave it a three-dimensional head, gold sweater, white gloves and a purple and gold Camden Cougars scarf.  Camdenites Judy Rush, Andy Amato, Michael Cox and Joel Sugarman joined Carmen and Michelle in setting up this mini museum.  A third case is being considered for addition, so further artifacts from Camden's history are sought.  All items are loaned to the exhibit, so you will be able to retrieve them at will (please contact the Editor if you have items you would like to loan.)  The large blank space above the display has been the subject of discussion among those on the open list, it was decided a photomural of Camden events circling artwork of the Cougar would best serve the site.  Copies of graduation class photos (the panoramic ones taken of the entire senior class, usually in the quad) from each year would allow virtually all students to be represented.  If you have your class photo in good condition and would consider donating a copy of it (Kinkos, for one, provides this service) please contact the Editor.
Visited by an average of a dozen people each day since its inception, Camden High's domain at www.camdenhigh.com, offering a welcome and a link to Camden sites, has been an unqualified success.  Over 1,200 hits have been registered to this Internet site since it's beginning March eleventh of this year.  Australia, Germany, the Dominican Republic, Italy, New Zealand and Slovenia are among the foreign countries whose members have perused this spot on the Web.  Included has been government, non-profit and educational groups.  An anonymous benefactor provided the funds for the projects first two years and Ken Rush of the open list did the necessary work.  Two sites are linked to this domain at this time, John Wiley's ('66) original, and one created by Ken Rush ('71) and his sister Judy ('66).  To make the site more likely to be found Ken submitted the site to over 25 search engines. It is hoped that more Camdenites will create non-commercial sites containing information on Camden that can be linked to this domain, making it a vital source of information on life in Cambrian Park during that era. 
Frys Shopping Center Demolished
<![if !vml]>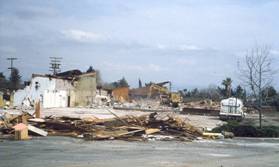 <![endif]> <![if !vml]>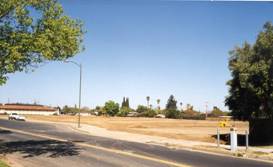 <![endif]>
The former Frys Foods shopping center located at Union and Foxworthy Avenue in Cambrian Park was bulldozed in mid May to make way for housing.  Originally farm land owned by the Cirone family, the land was sold in the fifties and developed into a retail location in 1962.  Camdenite Rich Overstreet ('72), who remembers his family going there opening day, stated, "I am sad to see it go."  Sherry Buchner O'Conner ('69) recalled, " I spent many hours there with Malane Frylling ('69) reading Teen magazine and buying make-up and trinkets."  The center originally featured the Top Notch department store (later to become Griffiths), Fox Union pharmacy, and a barber shop in addition to Frys.  Later a Jack In The Box restaurant, one of the first in the area, was added.  Carnival rides appeared in its parking lot at least once as well as the Oscar Meyer Wienermobile complete with Oscar the miniature chef giving out wiener whistles (he was reading Valley of the Dolls on his break the Editor remembers.)  According to a spokesperson for developers Braddock & Logan, 45 single family homes will be built on the property ranging from 1,600 to 2,000 square feet.  Pricing is expected to start at $400,000 in this development, which has been named Tesora.  
Cambrian

Park

Pioneer Bennie

Cirone
<![if !vml]>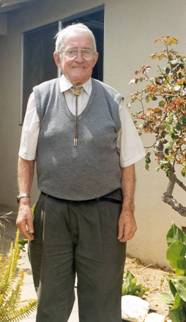 <![endif]>Handing me a faded photograph of a handsome young man standing stoically beside a frighteningly huge hog, Bennie Cirone proudly remembers this prized piece of livestock.  This hog, a Pola Giant breed, weighed 395 pounds.  Bennie is, of course, the man in the snapshot taken in 1940's, back when his family worked their land located in Cambrian Park of San Jose. 
Bennie's life began in 1913, born to Italian immigrant parents, his father Rocco arrived in 1905 from Tricarico, Italy, his mother Celeste joined her husband eleven years later.  The family, which soon included five children (siblings Dominic, Joe, Nuncie and Lucille), resided in a floorless two-room shack on Bird Avenue in San Jose.  The family worked as pickers on fruit ranches in San Jose, but moved to Campbell when Bennie was ten, buying land on Rincon Avenue.  There they raised prunes until October of 1940 when, seeking a change they bought land at the intersection of Union Avenue and Foxworthy. 
The property, 10 acres with an eight room house on it, had been sold three times for the mortgage since 1914 and others thought the same fate awaited the Cirones.  The property included what was to become Frys shopping center and the Union Plaza across the street.  At that time Foxworthy ended at the two lane Union Avenue and the whole area was farmland.  The Cirone family grew prunes on the land, raising hogs, chickens and rabbits on the side, they also sharecropped 250 acres.  Drying of the fruit took place on the property, a dry yard for apricots and a dehydrator for prunes. The fruit was then sold to Del Monte, Guganheim and other fruit canneries in the area. 
Around this time the land where Camden High School was to stand was purchased by a farmer for $400. an acre (Bennie thinks it was between 20 and 40 acres.) and would be used primarily for prunes as well.   Ranching was hard work and Bennie's sister and three brothers wanted no part of it.  World War II was the way out for the eldest boy Dominic, who joined the Air Corps at seventeen.  Bennie, always a hard worker, was needed to work the ranch and had to quit his formal education after grammar school, the only student out of 45 not to go on.  Outside of a short attempt by the Novitiates to turn him into a Brother or Priest, quickly thwarted by his parents not eager to lose their best worker, and a short period as a blacksmith's apprentice at 17, Bennie never left this land.  At age 36 Bennie's parents decided it was time he married and selected a bride for him.  Bennie had no desire to marry but followed his parents wishes, Jennie would be a sickly wife and bear no children. Bennie was heartbroken at the prospect of a childless marriage but stuck by his wife till her death thirty years later in 1977.
 As the fifties rolled around Cambrian Park was changing, the oncoming development of the area meant the end of cheap water as the Cirone's wells dried up.  Buying water was much too expensive and with no way to get affordable water for their agricultural site, selling land became the way to make a living for the family.  Commercial property was already on Union Avenue; where a hog farm, complete with butcher shop, had once been now stood Raos grocery (later Macs Market, now the Union Cafe) this built in 1955.  This row of stores (the strip mall where Dunkin Donuts is now located) included Daugherty drug store, a hardware store and a five & dime. 
At this same time a Mr. Schafer, the owner of a local tractor agency, was developing Cambrian Park Plaza.  The original owner, a farmer, went broke and sold the land off to Schafer, to whom he owed money.   Suddenly the entire area was ripe for commercial development and the first built on the Cirone's property was a Texaco gasoline station constructed in 1957 on the northeast corner of Foxworthy and Union, it was leveled in 1977.  The Burger Pit also was built at this time, it was part of the local chain owned by the Burgers, friends of the Cirones. The property the Frys shopping center was to stand on was to be sold to a major grocery store chain other than Frys but they backed out and the Cirones ended up selling to the land to Dan Caputua, a member of the local planning commission.  Caputua resold it to a woman who developed it into the Frys shopping center that stood from 1962 to 1999 (see accompanying article on its demolition.) 
Always looking for a good investment in real estate, Bennie bought a piece of property in Santa Cruz, site unseen, in 1959.  It sounded pretty, set upon a cliff facing the ocean.  The home he built there in 1960 and the land together cost him $19,500, Bennie has turned offers of $700,000 down in recent years.  In Cambrian Park the Cirones were now down to one acre of land and a subdivision lot adjoining it.  This property became the Union Plaza where Radio Shack and Music Village sit. Built in 1965 by his brother Joe, a commercial builder for 30 years, Bennie's father Rocco died shortly after it was completed (Bennie's mother would live until 1982.)  On the side where the dry cleaner still stands you can see R. Cirone written in the cement in rocks, this done by Rocco just weeks before dying (a brass plaque on the wall to the left of the Radio Shack entrance dedicates the building to Bennie's parents.) Bennie ran the liquor store in this center for many years as well.  Across the street from Union Plaza lies Park Cirone Plaza, built to replace the Texaco station, it now contains a sports card collector shop among the various other businesses.  In 1990 a new wall was put up here and a time capsule placed beneath the concrete containing the Cirone's family history.
Never one for marriage, Bennie has lived a bachelor's life since his wife passed away over twenty years ago.  He neither drinks, nor smokes.  He has visited Italy five times, receiving a medal for his charitable deeds from Pope John XXIII on his last trip there.  He lives alone, in a tract home where the ranch once was.   His garage holds the crude two man saws he and his father used to clear the land, his driveway was once the Pola Giant's pen.  He enjoys his family, with many nieces and nephews residing still in the area, and spends weekends at the home he built in Santa Cruz, located on Cliff Drive near the light house (yes, he makes the drive over the hill himself.)  He is active with the church and keeps a guest room for the traveling padres at his coastal home. Early weekday mornings he can sometimes be seen sweeping the parking lots of the stores whose land he still owns.  Consider stopping and saying hello, and don't forget to ask him about the Pola Giant. 
The History of the Camden Namesake

by Steve Head

Camden High School, like other high schools in the Campbell District, was named after the main street (in this case, Camden Avenue) on which it is situated. But what is the significance of that name? An authoritative answer to this question is a rarity in the local historical literature.

It is a common, though inaccurate, presumption that Camden Avenue is an arbitrary choice of either the developers or the street planners when it was first laid out, and of little meaningful significance,
as is the case with many other street names in San Jose. Actually, however, the Camden name has considerable historical importance, and was intended as a reminder to those who encounter it of a colorful and important part of local history.

The history of Camden Avenue begins with the expansive era of railroads in the latter part of the 19th Century. By 1875 the Santa Clara Valley, with its fertile soil, ample water, and temperate climate, had already established itself as a source of fruits and vegetables for the rapidly growing population centers of San Francisco and Oakland. However, much of the profit of this commerce was going not to the producers
in the valley itself, but to the Southern Pacific Railroad, which at that early time had succeeded in monopolizing the transportation of agricultural goods and other supplies in California.

Santa Clara Valley strawberry farmers fought the Southern Pacific monopoly by organizing the Santa Clara Valley Railroad, incorporated in October 1875. The plan was to build a narrow-gauge railroad from the valley to a shipping point near present day Newark. Ferries would take the goods from that point to San Francisco and other ports.  Among the planned branch lines in the valley itself was a route to the southern end of the valley, terminating at the community of New Almaden.

New Almaden at that time was a bustling mining settlement of several hundred workers. It was named after the original Almaden mine in Spain. The mercury produced by the mine was critical to the process of separating gold from gold ore produced in other, more famous mines in California. In fact, New Almaden was the single most profitable mine in California due to the unique role of mercury in 19th century gold extraction technology.

Construction of the Santa Clara Valley Railroad began in the fall of 1875. However, heavy rains in late fall of that year caused floods which critically impaired the progress of the lightly funded railroad, and by early 1876 the founders encountered significant financial difficulties.
<![if !supportLineBreakNewLine]>
<![endif]>
<![if !vml]>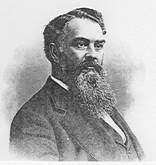 <![endif]>At this time, a colorful figure named James Fair entered the picture. "Slippery Jim" Fair had made a fortune in Nevada's Comstock Lode, and had even bigger ambitions. He wanted to achieve the success of the fabled "Big Four" - Collis P. Huntington, Leland Stanford, Mark Hopkins, and Charles Crocker, who had built the western half of the first transcontinental railroad, and whose interests now dominated the region's transportation industry through the Southern Pacific Railroad.
Senator James Fair
1875 aprox.


Fair started a new railroad company, the South Pacific Coast Railroad, in March 1876. This company bought the primary assets of the Santa Clara Valley Railroad and resumed construction. By August 1877, tracks had reached south to Los Gatos. Fair extended the railroad beyond Los Gatos to the lumber producing region of the Santa Cruz Mountains. Service to Santa Cruz began in May 1880, through several tunnels in the Santa Cruz range.

Fair again extended the South Pacific Coast Railroad in 1886 by building the branch to New Almaden originally envisioned by the strawberry growers' Santa Clara Valley Railroad. This branch started
from the San Jose to Los Gatos stretch of the main line, just south of the 160-acre farm land originally belonging to pioneer settler Benjamin Campbell. The line crossed Los Gatos Creek just upstream from the point where the "new" creek bed, caused by a flood in 1866, split off from the "old" creek bed (now called Dry Creek), avoiding the need for an additional costly trestle. The branch line curved to the east, crossed Union Avenue, and then curved south, following the eastern edge of Rancho de San Juan Bautista, established by a Mexican land grant in 1844 and surveyed pursuant to an act of Congress affirming the land grants in 1860. The branch line crossed Guadalupe Creek and turned east to terminate at the entrance to Almaden Valley, for a length of 9.6 miles from the junction with the main line.
<![if !vml]>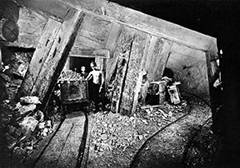 <![endif]>
Service began on the New Almaden branch line in July 1886. Notable among the goods shipped by the railroad were large redwood timbers cut in the Santa Cruz Mountains and used in the shafts of the New Almaden mines. Other uses for the line included serving the shipping needs of the Le Franc vineyards and winery, and passenger service. A small passenger "shelter shed", located at what is now the northeast corner of Union and Camden Avenues, served the needs of the area around the current Camden Lifetime Activities Center in Cambrian.
<![if !vml]>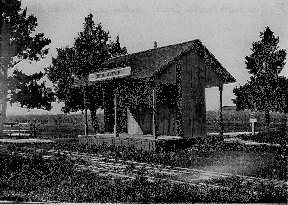 <![endif]>
In 1887, history records that Mr. Fair took the three surviving members of the original Big Four railroad tycoons on a comprehensive tour of his South Pacific Coast line, concluding with a dinner at the south end of the New Almaden branch. At the end of the line, Fair had placed new rails and ties, as a ploy to encourage the Southern Pacific owners to believe that he might follow through on his often stated intentions to extend his railroad through to the Central Valley via Pacheco Pass and even beyond, threatening to break the Southern Pacific monopoly. Legend has it that a deal was struck at this dinner, but in any case the New Almaden branch was the last new track built by the South Pacific Coast Railroad. In July, 1887, the South Pacific Coast was leased to Southern Pacific, and subsequently the company was entirely absorbed by the larger railroad.

The population of the Santa Clara Valley was growing enough by the turn of the century to create a demand for new and improved transportation methods. To simplify its operations, Southern Pacific converted the New Almaden branch to standard gauge width track in 1899. In November 1904, the San Jose-Los Gatos Interurban Railway opened a line from San Jose to Los Gatos through Willow Glen and Campbell, the so-called "Campbell Cut-off". This overhead electrified line was novel in that it made use of existing rails between Campbell and Cambrian along the New Almaden branch line. From Cambrian, the electrified line made its way to Los Gatos by following the San Jose-Los Gatos Road (now Bascom Avenue). An elaborate system of schedules and signals kept streetcars and steam trains from accidentally colliding with each other
on the shared portions of the lines.

The double blows of the Depression and the advent of the Automobile Age heralded the departure of the railroads as a major economic force in the Santa Clara Valley. Service on the New Almaden branch line was cut back and ultimately discontinued altogether in December 1937 (streetcar service on the Campbell Cut-off had been halted in April, 1932). Southern Pacific sold the 60-foot wide ribbon of land on which
the New Almaden branch had been built to Santa Clara County in November, 1940 for $10 and most of the rails were removed in 1941.

In February 1942, the Santa Clara County Board of Supervisors approved a county zoning plan map for
the community of Cambrian. In the map, the portion of the old S. P. C. New Almaden branch line right of way from San Jose - Los Gatos Road to Kooser Road -- still little more than a gravel road for most of its length at that time -- was relabeled as "Camden Avenue".

During the post-World War II housing boom, Cambrian grew tremendously in population. Although it was annexed by the city of San Jose in the early 1950's, Cambrian also began to assert its own identity. During this period, many new homeowners came to live in Cambrian, and the new developments replaced the old orchards and farms. Camden High School opened its doors to its first students in 1955.

In early 1958, the editor of the Cambrian Weekly News, Wilton von Gease, published an editorial advocating the changing of the name of Camden Avenue to Cambrian Park Boulevard. Although the idea was initially popular, it met with resistance from 85% of the property owners along Camden Avenue itself. It also encountered resistance from the County Planning Commission, which in recommending against the notion to the Santa Clara County Board of Supervisors (Resolution No. 3665, May 7, 1958), tersely noted the 'historical significance' of Camden Avenue's name, although it did not state specifically what that historical significance was. However, a May 8, 1958 San Jose Evening News article, covering the then-controversial Planning Commission meeting at which the name change was considered, reported County Planning Commissioner William Weller Curtner's more detailed reason for rejecting the proposed name change:
Camden takes its name from its original purpose, a link between Campbell and Almaden. Part of the street name comes from each of the town names.
Mr. Curtner, who passed away in 1978, was a member of the pioneer Curtner family, after whom Curtner Avenue is named, and was a key member of the Planning Commission since its inception in 1930. Although little has been written about him to date, Mr. Curtner exerted a firm, steady influence on the current shape of the county's road system. Typically, Mr. Curtner's comment focused not on the past, with which we can presume he was well acquainted, but on an aspect of his vision of the future.

Since the late 1950's, many changes have occurred in the Santa Clara Valley, including the Cambrian area. In recent years, Camden Avenue has been extended beyond Kooser Road so that it now reaches the Almaden Valley, fulfilling the vision expressed by Commissioner Curtner in 1958. Almost all traces of the original railroad are now gone. However, for those who take the time to look closely, there exist remnants of a bygone era. remnants such as the Camden name, often overlooked but still in place as a reminder to the communities within Santa Clara County of who and what preceded the current hectic rush of its denizens towards a future yet to be completely revealed.

Footnote: The History of Union Avenue

Union Avenue was originally named Ware Avenue in the 1850's.  William Ware was a prominent local land owner. After the Civil War, pro-Union fervor swept California, and local leaders re-named the county road Union Avenue in 1867, as Mr. Ware's sympathies for the Confederacy were widely known.
Special to Cougars Tales from Jim Wilcox, Class of 1970, Associate Professor of Journalism at Southern Nazarine University, Bethany Oklahoma
It's now been nearly 29 years since I last set foot on Camden High's campus as a student, but the hiatus melts away--almost frighteningly quickly--every time I visit my mom and dad, who live in the same house I was raised in, just off Camden Avenue.
How well I recall those early days of wonder: when Mr. Matulich touched my budding sense of integrity; when Miss Mar taught me that laughter and learning can go hand-in-hand; when Miss Markaway (Mrs. Lee) sparked in me a joy of writing that lives today; when Mademoiselle Claycomb instilled in me a love of language; and when the size 12 wingtips of Coach Bill Yonge scared the very bejeebees out of my youthful innocence.
And then there was Mrs. Herold in freshman English. Ninth grade. The most beautiful teacher in the whole wide world, certainly worthy of my afternoons to clean her chalkboards. Little did she know that I would have cleaned her car, her house, her future life had she not borne that most discouraging title--"Mrs."
But high school was as much about friends as it was about faculty, and the love I had for them then continues today. I still correspond with my best friend at Camden, Nedra Brush, the love of my youth, who broke my heart on the one hand but kept it beating on the other. And Monte Wilson still lives in the same house he grew up in when we were classmates from kindergarten all the way through graduation day, June 16, 1970. And as fate would have it, just last month I saw my very first girlfriend--all the way out here in Oklahoma--Tena, when I attended her mother's funeral at a local church. What she taught me about kissing could busy your lips for months.
For four years I vainly attempted to make my mark on Camden's hardwoods, moving from the "D" team to the "C" team to junior varsity to varsity, where my twin brother, John, and I had so much fun screwing around with the opposing team when it went to a man-to-man defense. Coach Yonge, still to this day the only man who has ever sworn at me, was a terrific example of hard work and team play, but his ability to make my stomach climb out of my belly and up my throat was unrivaled. Simply, he scared me to death. Whenever I made a mistake on the floor and he kicked the bottom of the bleachers, I saw the face of God welcoming me home. But his smile the night I actually scored in double figures for the only time in my short-lived basketball dream remains one of the great moments of my life. And those teammates, John Picone, Dick Bebb, Russ Ferrante, Fred Ferguson, Pat Williams, Ron Mercer, Phil Lind, Tim Tolbert, continue to make my memories of being a Cougar so rewarding.
Now that I'm "all grown up," the thing I realize I took too much for granted was being an identical twin. John still lives in the Bay Area where he pastors a Nazarene church, and I don't blame him for staying where the weather is always beautiful and the grass is always green, but I do resent the 2000 miles that separate us. Being a twin was the greatest joy, switching classes in school, girls in the middle of a double date, squads at summer camp. And having a constant opponent for driveway basketball and street baseball and backyard football was the greatest. I sure do wish we lived across the street from one another today, but then I'd have to put a three-pointer in his face.
Today I have a couple of high schoolers of my own, a fellow professor wife and a career I absolutely love. Every time I walk into a classroom, I attempt to do what my teachers and friends at Camden High did for me--love my students and teach them that laughter and learning do indeed go hand-in-hand.
But I have no idea what that alma mater was!
Class of '58/'59 Reunion Set For August Seventh
The Westin Hotel in Santa Clara is reserved for Camden High's first graduating classes fortieth reunion this August seventh.  Following the all class reunion by only one week, these Camdenites get two chances this summer to catch up with old friends.  A golf game Saturday morning at Santa Clara's Municipal greens will start out the weekend, with the dinner that night and a picnic the following day to be held at Lick Mill Park, also in Santa Clara from to .  Over 150 people are expected for the $60. per person dinner according to Beth Rocha.  Hank and Fey Lampreda along with Beth and Greg Rocha, all of San Jose, are the ones running the show (email Editor for contact information.)
The first batch of Camden T-Shirts is already on their way to the lucky Camdenites who ordered early enough to get them for the all class reunion.  Orders for the second batch are being taken now -order yours and show off your solidarity with other Camdenites around town.  Over the left breast sits the Cougar with the words Camden High School and the dates 1958-1980 circling it.  The shirts are available white with purple logo or purple with gold logo. Only ten dollars for small through extra large sizes, twelve for extra-extra large, shipping is available as well for a small fee.  The link to the on-line order form can be found at http://www.camdenhigh.com. 
Online Yearbook Source Begins
The ability to look back through Camden's history will soon be available to all online.  Virginia residents Loretta Reese ('80) and her "techie guru" husband Don, who together own a small Internet business, have begun http://www.camdenphotoalbum.com, a site, which will eventually include scans of all Camden's yearbooks.  For now there is only an "under construction" sign along with an illustration of the old campus, but within weeks the 1977 to 1980 books will be available with other years to follow.  Don is developing the site in Cold Fusion with an SQL-based database.  Eventually current biographies and email addresses will be added.  This will be an incredible asset to all of us, Loretta is seeking fellow Camdenites to scan their yearbooks for the site, and is receptive to suggestions for this new project (contact the Editor for email address.)  Their operating system is Windows based.  The years '58 through '66 and '68 to '76 are needed at press time.
Actress Cybill Shepherd Tours Judy Davis' House
In town and seeking some entertainment for herself and two of her children, actress Cybill Shepherd (Last Picture Show, Moonlighting) sought out a house tour from the Camden open lists own Judy Davis ('66).  Of course the house being visited was the famed Winchester Mystery House.  Judy, a long-time employee at the historical landmark, was selected to give a personal tour for the Shepherd family, other employees were instructed not to look at or speak to the family.  Judy found Ms. Shepherd friendly but didn't dare ask about Cybill's affair with Elvis. 
History Students Web Research Discovers Teacher's Past
When Lynbrook high school teacher Jim Bahnsen asked his students to do some research on the 1950's he didn't expect them to dig up his alma mater.  Jim was a graduate of Camden ('61) and a student teacher there in the fall of 1966.  A history teacher for the past 32 years, Jim's students discovered the Camden web site while researching a question for their assignment.  This was the surprise for Jim who was unaware of its existence at the time. 
Class Of '69 Plans Reunion
The reunion committee for the Camden class of 1969 has been formed and has a tentative date set for September 25, 1999.  Rich Overstreet is the contact person for the group; contact the Editor for more information. 
Teacher Linda Guelfo Retires
Former Camden teacher (and member of our open list) Linda Guelfo has joined the leisure class this month.  As a retirement gift fellow former Camden teachers Mrs. Paluncich, Mrs. Plummer, Mrs.McLeroy (who was Mrs. Bellum while at Camden), Miss. Mar and Miss. Claycomb took Linda to Carmel for two days of celebration.  "The place will probably never be the same again," Ms. Guelfo commented to the list before leaving for the adventure. 
A Second Chance For Branham High - School To Reopen In Fall
Closed in the early 1990's and home to Valley Christian School most recently, Branham High is scheduled to reopen this Fall.  The school opened in 1967 and closed shortly after due to declining enrollment, Valley Christian leased the site until construction was completed on their new facility.  The freshman class will consist of 350, with sophomores numbering 150.  An emphasis on science and the visual arts is planned. 
Cougar Mascot Hunt – Concluded?
Many on the open list have wondered about the fate of the Cougar mascot costume used in the sixties and early seventies.  Paul Snow ('76) contacted us with the following information.  His sister Deanna is shown wearing the full costume in the 1971 year book, she passed it on to Kati O'Donnell who is pictured in the following year book wearing it without the head.  The head was in bad shape and was apparently discarded.   
Camdenites Seeking Same
Carole Allyn seeks Kathy Hagstrom.  Loretta Reese ('80) is looking for Sara Lane ('80); they used to hang out with Margaret Gold together.  Donna Daleo, Eileen Wilson Gilmore ('68) wants to get in touch with you.  Josephine Chapatte ('66) searches for Katy Johnson ('66) and Pam Coelho ('67) who lived on Gavoto Street. George (Pat) Pattee ('65/'66) wants to contact Darral Wray ('66), Darral was in the Air Force after graduating and was Judy Rush's prom date.  Fred Allumbaugh ('69) of Kentucky is looking putting out a call to Joe (Fox) Fournier or his sister Janette.  Mike Brown of Elk Grove, a new member of the Open list, would appreciate hearing from Tom Wilkins ('71), Dave Bonasera ('76) and Laura Stites ('78) of the News list.  Amy Shore is trying to reach her husband's twin sisters, she believes they graduated from Camden in 1962, their names were Linda and Donna Rogers.  Email the Editor at trose01@telis.org  to contact someone on this list.
<![if !vml]>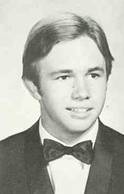 <![endif]>
Dave May  ('71, sister Susan '70) passed away in May.  Services were held May 29 at St. Stephen's Lutheran Church on Soquel Avenue in Santa Cruz.  He had been battling two rare forms of cancer.
Fonick
, Thomas R.
(San Jose Mercury News, Obituaries, October 29, 1998)
San Jose resident and former Camden High School teacher Thomas R. Fonick, Cdr. U.S. Navy Ret., 83, died Thursday, October 15, 1998 in San Jose. Cdr. Fonick was born December 9, 1914 to Carl and Mary (Shutej) Fonick in Butte, Montana. 
His family moved to Spokane, Washington in 1920 and in 1930, at the age of 15, he graduated from West Valley High School in Spokane. He earned his Bachelor of Science degree from the University of Washington in Seattle in 1934, whereupon he entered the United States Navy and  thus began a distinguished naval career of dedication to his nation.
<![if !vml]>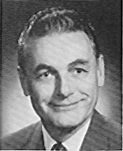 <![endif]>On December 7, 1941, while the executive officer of the USS Prestige (AMC97), he was numbered among the survivors of the attack on Pearl Harbor.  In February 1942 he was given his first command, the USS Rhea (AMC58).  In February 1944, as a Lieutenant Commander, he became the skipper of the minesweeper USS Sentry (AM299) upon her commissioning.  For the remainder of the war he commanded the Sentry and the division of 6 minesweepers (Mine Division 34) to which the Sentry was attached.  Having been assigned duty in the South Pacific, the Sentry participated in 17 major invasions and six major battles, including Leyte Gulf, Lenguyen Gulf, Corregidor, and Balikpapan.  She also participated in the landings at Ormoc Bay, Mindoro, San Antonio, Le Gaspi, Balabac, and Brunei Bay. The Sentry earned the Navy Commendation and the Presidential Citation ribbons.  In November 1945, Cdr. Fonick was elevated from Lieutenant Commander to Commander.  On July 2, 1947 he married his beloved Drucilla (Dru) Hudson in Washington, D.C.  In 1949, he was placed in command of the Destroyer William Wood (DD715).
During his command (1949-1952), the USS William Wood served with the Destroyer Force, Atlantic Fleet and with the 6th Fleet in the Mediterranean Sea.  From 1952 to 1955 Cdr. Fonick headed the Military Law Department and was senior military law instructor at the Naval Post Graduate School in Monterey, California.  Following the Korean conflict, Cdr. Fonick served as a U.S. military advisor to the Republic of Korea Navy.  
In 1960 Cdr. Fonick retired from active service in the navy to pursue his civilian career as a teacher.  In 1961 he obtained his Masters Degree in Education from Stanford University while simultaneously earning his teaching credential at San Jose State University and teaching in San Jose.  He was employed by the Campbell Union High School District 1960 to 1981and taught during that time at Camden High School until its closure, thereafter at Del Mar High School until his retirement. 
During his minesweeping duty in W.W.II, Cdr. Fonick was fortunate to have as his second in command his executive officer, Llyd Jensen.  On September 2 of this year Lloyd Jensen died.  His wife, who had never met Cdr. Fonick, penned these kind words to him which will perhaps more than any brief biography, reveal the essence of the man: 'If there was any man Lloyd respected and honored above others, it was you.
He felt that he owed his survival and that of the Sentry crew to you and your skilled leadership.  He spoke of you so often throughout our 48 hears of marriage that I felt as though I knew you.' Cdr. Fonick was predeceased by his wife Drucilla in 1982.  He is survived by his children, Lindsey Fonick, Jeffrey Fonick, and Drucey Ashley, all of San Jose.  Cdr. Fonick's family wishes to express its sincere thanks for the kind words and prayers offered by his friends.
<![if !vml]>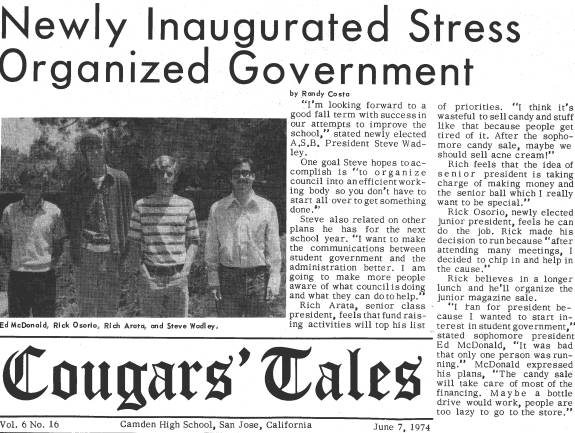 <![endif]>
And the cartoon…
<![if !vml]>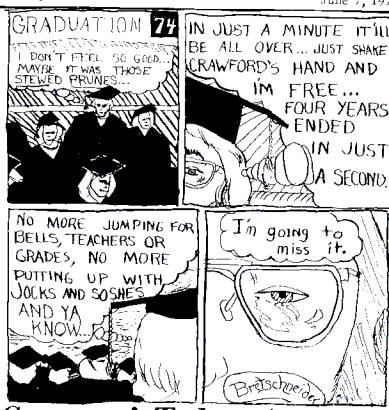 <![endif]>
And the masthead
<![if !vml]>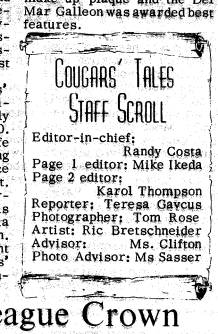 <![endif]>
That's it for this issue, see you in late summer.  Any complaints, flames, general hate mail or suggestions email the Editor at trose01@telis.org. Special thanks to Steve Head and Jim Wilcox for their contributions, to Ric Bretshneider for HTML work and of course John Wiley who made all this possible.  Cougars Tales is always interested in submissions pertaining to Camden and the Cambrian Park area.
_______________________________________________________________________________