Cougars' Tales

Issue Number 8 - Winter 2001

Camden High School's Electronic Newspaper
Editor Tom Rose, Class of 1974 - Post Office Box 881 Los Gatos CA 95031
Email trose01@telis.org - Camden Web Site: www.camdenhigh.com
Issue available at http://www.cougarstales.com
Happy Holidays!
<![if !vml]>

<![endif]>
Pruneyard

Towers

Promote Peace Once Again
<![if !vml]>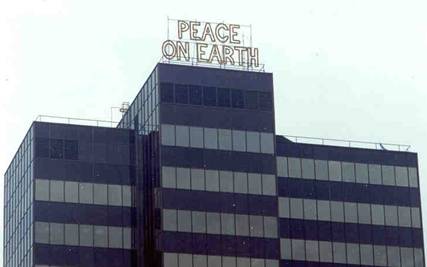 <![endif]>For the first time in over ten years the Pruneyard Towers in Campbell have the goodwill Peace on Earth statement up in lights.  First displayed in December 1972, the sign atop the eighteen-story building was visible for miles.  Then general manager Joe Dabagian stated at the time that the signs message was "symbolic of the peace effort" then focused on the conflict in Southeast Asia.  "When I came back from Nam that sign had a deep meaning for me," remembered Camden alumni Rene Keim ('67.) Until 1990 the annual display of the sign during the holiday season was a welcome sight for the motorists passing on Highway 17.  New owners of the Pruneyard center deemed the sign unsafe for use in 1991, apparently the years had taken their toll.  Current Pruneyard general manager Jill Collins says, "It literally fell apart." 
The sign that began its holiday tradition as a result of one period of conflict in U.S. history became renewed through another.  Shortly after the terrorist attacks of September, the Pruneyard offices began receiving large amounts of phone calls requesting that the sign be reinstated.  In the past ten years the Pruneyard has changed hands several time, current owners, Chicago-based Equity Office Properties, decided to respond to the requests.  "Within a week of September 11, a decision was made to go ahead and have a new sign built," stated Collins.  Sierra Design of Fresno, creators of many signs in the San Jose area, got the call and began work. 
The display, measuring 28 feet wide and 15 feet tall, made up of letters standing 5'6", was lit with a special ceremony on November twentieth.  The occasion offered performances by a local school's choir and carolers as well as free refreshments. Spectators were invited to hold candles and sing along and the entire crowd cheered as the simple phrase once again lit up the sky; PEACE ON EARTH.
Lima

Family Display
In 1948 David Lima decided it would be nice to put a nativity display in front of his families funeral home on Willow Street in San Jose.  Each year following he added to the display.  It soon become a destination for many families during the yuletide season.  By the 1960's the display was covered the long stretch in front of the Lima buildings and parking lot.  Lines of cars driving slowly as they viewed the splendor caused traffic jam-ups and made it difficult for the funeral homes patrons to attend services.  In 1970 Lima decided to donate the display to the City of San Jose who displayed it for the first time that December on city property at what is now known as Cesar Chavez Plaza. 
<![if !vml]>

<![endif]>
Lima Family Christmas Display – Vintage mid-1960's
The nativity scene, that had been part of the original Lima display, caused some problems for the city.  After fifteen years of display at the southern tip of the Plaza it was moved to St. Josephs Catholic Church but thousands of complaints regarding the removal resulted in its return to the Plaza.  Some citizens pointed out the irony of the Plaza display of the city's newest piece of taxpayer purchased art;  a $500,000 dollar statue of the Aztec god Quetzalcoatl, and the ruling against religious displays.  
<![if !vml]>

<![endif]>
Lima Family Christmas Display – Continued
Popularity of the Christmas in the Park display has grown over the years with over a hundred thousand visitors claimed.  Vendors selling food and souvenirs and port-a-potties are an addition never anticipated by the Lima family back when their modest display began. 
Christmas was celebrated in the San Jose area beginning with the Missions.  At that early time, pioneer families dined on a holiday dinner of venison, grizzly bear or a goose rather than turkey and the few gifts presented were usually homemade. 
Modern San Jose saw its streetlights lit for the first time Christmas Eve 1861. 
In the 1920's and 1930's many private mansions on Alameda, Naglee Park area and North First Street area had large Christmas displays.  Competitions were held on the Alameda and awards given.  The Hart family of Hart's Department store (and the Hart kidnapping) won the "best" category for three years. 
Prior to WWII downtown departments stores including Hart's presented elaborate animated displays in their front windows.  Hart's covered the entire front of both the Santa Clara and Market Street sides of the store and included a large interior display over the stairway to the upper floor.  These displays were rented from companies that rotated them among major cities throughout the country. According to Leonard McKay, local historian, these displays survived the Depression, where a nickel street car ride to view the spectacle was a popular outing, but faded out during WWII as the personnel to repair, store and erect them was unavailable and many cities were blacked out so as to avoid becoming enemy targets. 
A San Jose Mercury columnist was concerned about cultural changes back in December of 1959.  "The piñata is giving way to the Christmas tree among Mexican-American families in this area.  Recent visitors to Mexico have found brisk business in Christmas trees going on. Perhaps the piñata party will someday only be attended by American children studying Spanish in school."
Dick Barrett's Mercury column of November 10, 1971 complained of too-early Christmas décor by local stores - "Noticed a few nights ago that one of our largest stores ushered Christmas in along with November, which seems a bit premature when you consider that Thanksgiving used to be the kick-off."
"The Giant Balloon Parade" was a tradition adored by scores of Santa Clara Counties children. Begun in 1949 by downtown merchants looking to attract Christmas shoppers, it was always the most popular parade of the year.   Beginning at St. James Park and running down First Street to William, the procession would circle around and return to St. James by Second Street. Local Boy Scouts had the responsibility of guiding the huge balloons.  Although Santa Claus was always the kids' favorite parade participant, 1952 saw the start of celebrities serving as parade Grand Marshall.  "Making a special trip by air to participate" was Kirby Grant, better known as televisions Sky King.  The Mercury reported that he would be "conducting a tour of the area" as well.  Back then, big stuff for sleepy San Jose.   The featured balloon of that year's mile long parade was an eighty-foot serpent and attendance was estimated at 175,000.  The Cisco Kid (Duncan Renaldo) was the Grand Marshall of 1953, overseeing "The Wonderland of Oz" balloon parade.  In 1954, Cisco's sidekick Poncho (Leo Carrillo) had the honors for the Snow White themed parade.  The Mercury reported, "The muscular Steve Donovan, TV's Western Marshall, would be appearing for 1955's event which would be featuring 20,000 Leagues Under the Sea with a sixty-foot balloon of the Nautilus submarine.  In 1957, Mel Blanc, the voice of many cartoon characters, including Warner Brothers Bugs Bunny and Tweetie Bird, had the honors.  The theme was animal shaped balloons and one Scout, upon seeing his troops float disappointedly lamented "Golly, pulling a goose!"  Real royalty lead the parade in 1958 in the form of Price Lightfoot of the Yukon Tribe of Northern California.  Close friend of James Dean and star of the TV show The Rebel, Nick Adams, was Grand Marshall for 1959.  Parade theme was "Santa Goes International" and Santa rode a seventy-foot dragon.  Sixty was a celeb free year but 1961 saw Tony Dow, older brother from Leave it to Beaver.  Local star of Channel 11 Hocus Pocus led things in 1963, followed by TV star Buck Weaver in 1964.  Buck returned in 1965 to join The Everly Brothers and Frontier Village amusement parks Marshall Clyde.  By 1972 the downtown merchants, besieged by malls such as Valley Fair, were down on their fortunes and called an end to the giant balloons, the San Jose Earthquakes served as Marshall.
Old

Campbell

High Auditorium

To

Be Renovated
<![if !vml]>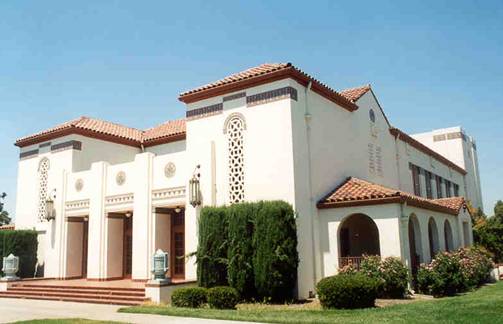 <![endif]>Not all local high schools suffered the same fate as Camden High.  The Campbell High School buildings, after seismic renovations, continue to serve the community as the Campbell Community Center and even include a skateboard park for local youths.  Last to be upgraded is the true jewel of the campus – the Spanish Colonial Revival style auditorium, designed by William Weeks, now named the Heritage Theatre.   Located at the corner of Winchester Boulevard and Campbell Avenue, the site served the public for over forty years presenting school programs, live theater, dance, opera, community events and even headline entertainers.  Originally constructed during the Depression through President Franklin Roosevelt's WPA program, it opened in 1938.  In 1982 the auditorium was closed due to structural problems.
Construction is to begin in January 2002 to return this theater to its focal point in the community.  "We're going to make the Heritage Theatre a venue that captures its place as a cultural and entertainment center in the West Valley community," says Ginger Shafer, project manager.  With a cost of $8.5 million, a big part of this restoration project has been fund raising.  The state has issued a $250,000 grant with the City of Campbell pledging $1 million as well as well as $500,000 that was earned from the sale of the Winchester Drive-In site. A goal of collecting four million dollars in donations has been set by the Friends of the Heritage Theatre to complete this task.  Many businesses have made generous donations, the largest being a gift of $250,000 from Kirkorian Enterprises with many individuals donating as well.  Over 331,000 private citizens have stepped up to bat so far but over $1.5 million is still needed. For more information about the theatre and how to donate visit the Friends of the Heritage Theatre website at http://www.heritagetheatre.org/. 
Camden

Foundation Pres Plays Santa, Announces Scholarship
Former Camden teacher and Camden Foundation President Will Finck announced an annual $500 scholarship to be awarded to students of Ida Price Middle School.  Ida Price was the main feeder school to Camden High School.  <![if !vml]>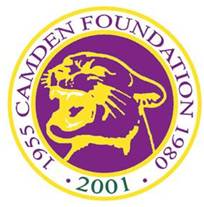 <![endif]>The Camden Foundation, founded in 2001, is dedicated to keeping the spirit of Camden alive by supporting Camden activities and performing charitable acts in the local community. 
One of these acts was a visit by Santa, played by Mr. Finck himself, at the Sub Acute day care center and hospital in San Jose this holiday season. 
Local educator and Foundation board member Gary Hubbs ('67) will run the scholarship committee whose current goal is to establish criteria for the cash award.  Other committee members are fellow Foundation board member Suzy Young Wolf ('67) and Foundation vice president Tom Rose ('74.) 
Besides acts benefiting local children, The Camden Foundation helps support Camden's annual all-year reunion held each summer as well as Cougars' Tales.  Please help support the Foundation's efforts by becoming a member.  To download a membership application visit the Foundation website at http://www.camdenfoundation.org/.  Membership fees are tax deductible.
Excerpts from the Camden High open mailing list.  Interested in joining in?  Go to camdenhigh.com to sign up.
Ida Price's 7-11
"Does anyone remember the 7-11 that was just on the other side of the baseball diamond at Ida Price?" asked Darrel Ray ('66.)  Darrel had searched his memory bank to come up with a place that hadn't been discussed yet on the open list.  Darrel remembered hanging out there while attending the junior high, drinking sodas next to trees that weren't much taller than him back then.  Jim Votano ('71) recalled that "Meet ya' behind the 7-11" was the call to arms in his day.  "Usually the crowd was the only action," he lamented. 
Curto's Auto Stereo
In the days when an 8-track stereo in your car was cool, Curto's Auto Stereo on Bascom Avenue north of Dry Creek Road was the place to go.  Jim Votano ('71) bought a precursor to the eight track, the four-track stereo tape player there and later upgraded to an eight-track.  Darrel Ray ('66) remembered watching them make the tapes as you waited.  Jim's cousin drove out from the east side of San Jose to Curto's, auto stereo shops were a rare commodity at the time.  Not expecting those "funny tapes to be around long", he had a 45 record player (with reverb) installed in his car instead.
Convenience Store on Wheels
A converted Greyhound bus converted to a roving 7-11 like convenience store is a memory from the sixties of Dennis Davis's ('68.)  Dennis remembered it driving through his neighborhood twice a week, " In addition to being able to buy food and household stuff you could buy a kite with string for a nickel." 
Ice Cream Memories
Jean LaRay (year unknown) asked if anyone remembered the Baskin Robbins near Camden.  Tom Rose ('74) recalled how his brothers and he were the very first customers on opening day in the summer of 1963.  He remembered that the owner was a Highway Patrolman who sometimes parked his police motorcycle behind the store.  Steve Salvadore ('74) mentioned how he worked the store at Union and Foxworthy back in 1972 for $1.65 an hour.  The business became a "Cool Creations" ice cream parlor a few years ago and a Baskin Robbins has opened in the Camden Center shopping center where Camden High once stood. 
Open List Votes on Reunion Date
Faced with the tri-year reunion of classes '64, '65 and '66 on August third of 2002 and the traditional last Saturday in July date for the annual all-year reunion, Ken Rush held a vote to determine the all-year date. A total of 32 votes favoring a date of Saturday August third, thirteen for Sunday August fourth, seven votes to keep the reunion on the last Saturday of July and four allowing for either date as long as both reunions were held on the same weekend.  The decided on date of Saturday August third will avoid a confrontation with the Gilroy Garlic Festival regularly held the last weekend of July.
Pre-Air Bag Safety
A trunk full of blankets was the safety solution for Chuck Bonasera (year unknown) according to Mike Andrews ('72.)  He remembers hanging out at the Jack in the Box restaurant, then on Union Avenue, one night in the early seventies.  Chuck insisted that Mike and friends should take a ride down Dry Creek Roads windy section with him.  Mike wondered what was going on when the trip required a stop to unload old blankets and towels from the trunk to line the dash and inside windows of the car.  Apparently Chuck had devised this system to keep his passengers from being injured during their wild ride.
Back in Time to Camden?
"How about all of you, would you want to go back to your days at Camden if you could?" asked Cindy Santiago (year unknown.)   Cindy Tompkins Sutton ('65) answered that if she "knew then what I know now, I would definitely go back.  I wouldn't have been so shy or allowed anyone to intimidate me."  Taking classes seriously and going on to college were other items Cindy would have changed.  Meg (Margaret) Mitchell ('63) allowed as she sometimes thinks she would like to go back and be more outgoing to other people.  Ken Hicks ('63) offered that he would be happy to go back for a visit as long as he could return to an unchanged present.  "I would have thrown my shyness out the window and been more out going and vocal in student government," said Linda Lavoie Lane ('66), adding, "Although I definitely wouldn't want to go through the growing pains of a teenager again."  Rick Buzbee ('64) would like to "go back and make amends to some folks and create friendships with some real people I ignored because they were not so cool."  Gary Hubbs ('67) admitted he would like to relive his Junior Prom.  Pressed for details by fellow list members, Gary would only say that he had an opportunity to "really know someone who turned out to be a pretty impressive individual, but, because I was shy at the time, I lost that chance."  John Wiley ('66) asked to trade in what he refers to as the "wayback machine" on a "memory magnifier."  John describes the memory device as enabling him "to have total recall by either reliving or witnessing from any vantage point the experiences of my choosing, while still conscious that I'm 'me' in the present.  What I'd enjoy about this unit is the ability to put things in better context by getting lost details." 
Embarrassing Moments
Dressed in his "bad-boy" clothes, Levi's slung low, looking tough while standing in line for lunch and getting "pantsed" is a memory that has stuck in John Holt's ('65) mind all these decades.  It must have been memorable, since Meg (Margaret) Mitchell ('63) remembered the incident well.  John's retelling of his embarrassing incident led to other Camdenites coming forward with humiliating tales.  Robert Fudge ('66) recalled running done Camden's wet corridors during a rainy winter day and making an unintentional and graceless slide "that seemed to last forever."  He landed at the feet of a girl he had long been lusting for.  She was good enough not to laugh, but as Robert puts it, "Needless to say, she didn't become the mother of my children." 
In August of 1962 my Mother and her new husband made the decision to move from the beautiful snow-capped peaks of Lake Tahoe to the quiet, orchard-filled environment of the Santa Clara Valley.  We moved into a very small house on Manda Drive, just off Foxworthy.
So began the now almost 40-year stay in San Jose for me, Gary Hubbs, 1967 graduate of Camden High School.
I attended Ida Price for one year before graduating to Camden where I was involved in various sports (mostly cross-country and track), school politics (senior class vice president), as well as many clubs and organizations.
<![if !vml]>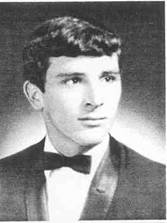 <![endif]>
I have a lot of fond memories of my years at Camden.  School dances, summer teen club, Christmas tree shopping with Coach Marotti when we did Driver's Ed., and, of course, the influence of several special teachers, even though I didn't realize it at the time.
When I graduated I traveled to West Palm Beach Florida where I spent the summer playing baseball in an instructional league for the St. Louis Cardinals.  I returned home to begin a long journey as a college student, still taking classes whenever I can.  When I started San Jose State as a freshman in the fall of 1967, I had no idea what I was doing.  But, former Camden friend Rick Hardy (1966), took me under his wing, showed me the ropes, and soon I was well on my way to becoming the first member of my family to attend college.
I decided to study science.  I began a double major in Biology and Natural Science with a double minor in Chemistry and Physical Science.  It took me an extra year to Graduate.
In between starting college and graduating in 1972, I was to undergo a major shift in ideas and thinking that would influence me for the rest of my life. 
I became a political activist and an environmentalist before my first year of college came to an end.  I worked hard at trying to make people aware of the environmental waste of war, on both natural and human resources.
The idea of becoming a teacher and a chance to influence young minds became a driving force for me.  But, working in the classroom was not to happen for twenty more years.  Meanwhile, I graduated from college, married my current and only wife in the fall of 1973, had three children, worked as a lab technician in the bacteriology lab at Santa Clara Valley Medical Center, then took a job helping my parents with a business they were trying to get off the ground.
I decided to study electronics.  I learned enough to get a job at Lockheed Missiles and Space Company, and was hired in one of those secret blackhole programs.  My Manager found out I had a degree, so I was promoted to Systems Test Engineer.  The work was interesting, but I am unable to discuss any of it because the program is still classified as secret.
In 1989, I received a commendation from then President Bush, for my work on national security issues.
I was pretty lucky.  I was working on just the right things to get a little recognition, and I got to meet some pretty interesting people including the current Vice President, Dick Cheney.
I managed to spend several years studying martial arts, coaching local sports teams, leading cub scouts, starting two master's degrees (Zoology and Software Engineering), backpacking all over the place, traveling, and getting a teaching credential.
I am currently at Oak Grove High School in San Jose teaching Biology and Advanced Science.  My main focus is to get my students to become independent thinkers, gain the skills they will need to meet the challenges they will soon face, and understand that there are adults in their lives that can be positive role models.
One of my favorite projects is to take my students on trips to places they have never been before. 
A favorite destination is Costa Rica.
We spend the school year collecting clothing, educational supplies, and toys for an abandoned children's shelter in Costa Rica.  Then, each February, I take from six to ten students and all the things we have collected for the abandoned children down to Costa Rica where we personally deliver them to the kids in the shelter.  My students have a great time visiting these kids, and all of us feel like we are doing something important for other people.
<![if !vml]>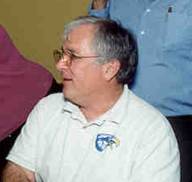 <![endif]>
My students and I also get to work with one of the world's most endangered species of animal, the Leatherback Sea Turtle.
The Leatherback Turtle is the world's largest reptile at over 3 meters in length and weighing more than 1000 pounds.  My students have been there for the nesting activities, as well as the hatching of the baby turtles.  We do the things you may have seen others doing on television.  We spend 5 days helping the turtle hatchlings make it to the open ocean, and protecting them from predators, in the hopes that our efforts may lead to the recovery of these large animals.
The trips to Costa Rica are also a chance for the students to experience some of Costa Rica's rainforest, geologic features, and culture.
Future trips include a February and April 2002 trip to Costa Rica, a cruise with my seniors, a road trip around the western United States for the summer of 2002 with some sophomores, Junior and seniors, a European trip in the summer of 2003, and various shorter trips including a shuttle launch.
I am very glad I went into teaching later in my life.  I may have become burnt out by now if I had started thirty years ago, but everyday I am thankful for the opportunities I have to spend time with some of the best kids around.  Right now I know I have made some very good friends in my students, and I spend as much time with them as I can.  They come over to my house and we "hang out", we travel together, and they are a constant reminder of what is good about our youth!   I love my students!
Virginia Pollak
Unknown - December 18, 2001. 
<![if !vml]>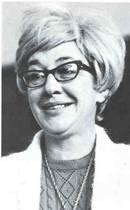 <![endif]>Mrs. Pollak served as a Navy WAV from 1944 to 1946 as Yeoman First Class.  She attended University of California at Berkeley and graduated from San Jose State College.  Divorced with two young sons, she began teaching at Camden in 1963 as an English and Journalism instructor.  She married fellow Camden teacher John Marks in 1973, becoming a stepmother to his five sons.  Mrs. Pollak transferred to Branham in 1979 and retired from there in 1983.  In retirement she enjoyed working on the history docent newspaper she wrote for the Santa Cruz Museum.  Mr. Marks died in 1984. Virginia Pollak died of cancer December 18th. A memorial service will be held at her former home in Aptos in January.  Her son Brian suggested that anyone wishing to make a donation should consider doing so in her name to The Camden Foundation.  
William Edward Yonge
November 25, 1941 – October 6, 2001
<![if !vml]>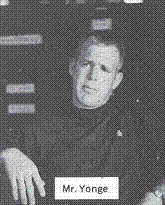 <![endif]>William Yonge, a coach at Camden during the 1960's died of a stroke October 6 of this year, he was 59.  Born in Oakland, he married Julianne Busch in 1963.  He earned his Physical Education degree in 1964 and later completed studies for a Masters Degree.  His first year at Camden followed his graduation in the fall of 1964.  After leaving Camden he was employed as Head Basketball coach at Central Oregon Community College from 1978 to 1982 and as a physical education teacher and football coach at Cascade Middle School from 1982 to 1984.  He moved to Bend, Montana in 1986 where he taught physical education and Personal Finance.  He retired as Athletic Director at Mountain View High School in 1999.  Mr. Yonge's interests included fishing, hunting, travel, and spending time with his grandchildren.  He was living in Billings, Montana when he passed away.  Survivors include his wife, son, daughter and five grandchildren. 
Frank L. Sarsfield
November 19, 1925 – December 2, 2001
<![if !vml]>

<![endif]>Born into a farming family in Dalles, Oregon, Frank Sarsfield became attracted to military life while studying history during high school.  He graduated from West Point, served two tours of duty in Korea and was awarded the Purple Heart. After much moving around familiar to military life he settled in Cambrian Park with his family in 1969.  Several of Mr. Sarsfield's children attended Camden High School, where he served as president of the Camden Booster Club.  Surprisingly, none of the Mr. Sarsfield's 10 children entered the military. Survivors include his wife Mary, children Cathy, Richard, David, Thomas, Steven, Robert, Bruce, Linda, Mark and Susan.
Reunion

Information
All Year Reunion
Camden High's biggest event, the annual all year event, will be held August third this summer. Each summer the Camden Activities Center on Union Avenue (the old Camden practice fields) is the setting for this free event, open to all with a connection to Camden High.  For more information go to http://home.earthlink.net/~judybeki/Camdenfl.htm. 
'65, '66 and '67 Tri Year Reunion
Camden's first tri-year reunion bringing together the Classes from 1965, 1966 and 1967 will take place at Lou's Village restaurant of San Jose this August third.  For further data go to http://home.earthlink.net/~judybeki/tri-union.htm. 
Class of '73 Thirty-Year Reunion
For Class of '73 information contact your fellow grads and reunion organizers
 Jackie Clark (Johnson 73), at jclarktx@yahoo.com or
 Michael Cox at mbcox4@juno.com.
Class of '77 Plan Twenty Fifth 
Santa Cruz's Cocoanut Grove will be the site of the twenty-fifth reunion of the Class of 1977 on Saturday August third. The website with complete info can be found at http://www.stanford.edu/~mares/. 
<alumni> ('71) is looking for <alumni> ('72). Please contact <alumni> with any information at <email address>.
Editors note:  This Camdenite's friend was found.
Judy Clark Rarick ('66) is hoping to reestablish contact with Greg Colla ('66.)   If you have information on Greg please contact Judy at jrarick@hotmail.com. 
Vickie Beatrez ('74) seeks Joe Schafer ('72) and Cindi Mietz.  Contact Editor with information.
Anyone with contact information for Val Vincer ('75) please provide it to the Editor at trose01@telis.org.
Local Camdenites gathered once again this past October for pizza, beer, and camaraderie.  The event was organized by Carmen Winters-Rous' ('67).
<![if !vml]><![endif]>

Left to right:

Jeff Driskell (65), Carmen Rous, Gary Hubbs (67), Dennis Byron (66), and wife Janis Hubbs

Front row:

Dan Carpenter (78), Linda Lavoie Lane (66), Bill Rous and Carmen Rous

2nd Row:

Unknown, Dennis, Pat Madden (67)

3rd and later Rows:

Will Fink, Gary, Dennis Polyniak (65), and others.

<![if !vml]><![endif]>

<![if !supportMisalignedColumns]>
<![endif]>
Cougars' Tales is interested in your Camden and Cambrian Park story ideas; please contact the editor at trose01@telis.org. The editor is also looking for photographs of Camden High and early photos of the Cambrian Park area. Especially sought after are pictures of the burger joint across the street from Camden that closed in the mid-sixties and the trampolines that operated at Cambrian Plaza in the sixties. Special thanks go out to Ric Bretschneider ('74) for his help putting this issue on the web. Thanks to John Wiley ('66) for creating the Camden web site and mailing list, and Ken Rush ('72) for running the Camden mailing list. All articles and most photographs by Tom Rose unless otherwise accredited.