The Camden Foundation is a non-profit organization dedicated to keeping the spirit of Camden High alive through its charitable work in the San Jose area.
Included in its agenda is an annual scholarship awarded to a high school senior in Cambrian Park. The foundation is also involved with presenting programs helping the community to better serve the needs of its young people. We hope that the alumni and faculty of Camden High, along with the support of others, can make a positive and lasting contribution to our community.
Donations provide funding to assist the annual Camden All Year Reunion, Cougars' Tales online paper, and preservation of archival materials pertaining to Camden and the Cambrian Park area.
The foundation awards an annual scholarship to a worthy Cambrian Park area high school senior.
Join the Camden Foundation, click here for
the Membership Form
Members receive this very nice foundation lapel pin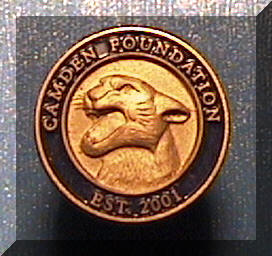 and a double-sided coffee mug.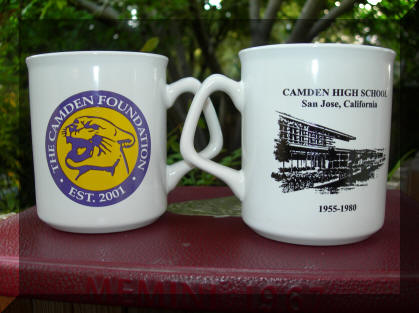 Camden Foundation Contents
Send mail to
The Camden Foundation
Post Office Box 720
Los Gatos, California 95031
Special thanks to Ric Bretschneider for providing his website production skills to the foundation.